Black Pot's home meal deliveries are ideal for quick and delicious family meals. They're also great for entertaining, where you want a special dinner that's stress free and easy to prepare.

On alternate Thursdays (usually - previously every week but we've had to scale back to make time for events!) we bring you a new menu of lovingly handmade dishes using seasonal, sustainable ingredients. We offer family friendly favourites and dishes for special dinners or entertaining with vegetarian options, canapés, dips and yummy desserts. Many can be easily frozen at home. Allergens are labelled, simple instructions included, and we offer versions without dairy, animal products or gluten where possible.

Everything is prepared in our five star hygiene rated kitchen with the utmost attention to health and safety as well as deliciousness. Deliveries are contactless to protect you and our staff.


New menus are sent out on alternate Fridays. Sign up here to receive them direct to your inbox or view our current menu below. Place your order by Monday for delivery the following Thursday on alternate weeks (dates below) between 11-3.30pm. Currently we deliver to: NW2, NW3, NW5, NW6, NW8, NW10, NW11, N6, N19, W9, N1, and now W11 too! Please ask if your postcode isn't here, we will do our best to help! We request a minimum order of £50 plus £5 delivery.
BLACK POT MEAL DELIVERIES ARE BACK!
Next delivery Thursday 13 January
Please order by Monday 10 January

Good for home freezing. Part roast cauliflower and celeriac steaks in our 16 spice shawarma marinade with pine nuts and a pot of lemony tahina dressing.   Just finish in the oven at home.
Good for home freezing. Free range ready to roast chicken thighs in our 16 spice shawarma marinade with a pot of spicy harissa sauce.
Fragrant basmati rice with lentils and our special crispy onions.
Shredded hispi and mint with fresh orange, pomegranates and toasted pecans (nuts packed separately), sumac dressing
Good for home freezing.   Brussels tops braised in olive oil with sweet caramelized garlic and lemon
Hummus combined with sweet roast roast beetroot and spicy harissa, with crisp olive oil toasts
Frozen. Creamy black bean soup fragrant with allspice, lemon, thyme & olive oil, with a pot of tomato salsa for an optional added kick
Good for home freezing. Dark and sticky ginger cake made with black treacle and vine fruits, with vegan caramel sauce
Frozen. Dairy free chocolate, maple syrup, soya milk, brown sugar and a surprise ingredient - black beans!

Frozen. Our famous fudgy chocolate brownies studded with white chocolate drops.

We still have a few portions left of the following frozen dishes which you are welcome to add to your order. Extras go fast! When you order online you can see which dishes are still available or sold out.

Frozen, can be cooked from frozen. Pasture fed beef and lasagna sheets in a tomato and herb sauce topped with cheese bechamel and parmesan.  

Sent frozen, cook from frozen. Quorn, lentils, seasonal veg and lasagna sheets in a tomato and herb sauce topped with cheese bechamel and parmesan.

Sent frozen, cook from frozen. Wild mushroom and mozzarella risotto balls, fried golden by us - you just crisp in the oven. With aioli.

Frozen. Slow cooked red cabbage with apples, cider and sweet spices

Frozen. Roast squash pureed with harissa and spices. Vegan.  
Frozen, can be cooked from frozen.   Pumpkin, sweet potato and green beans in coconut mik scented with lemongrass and Thai basil.

Frozen, cook from frozen. Bramley apples and fragrant quince under our buttery brown sugar crumble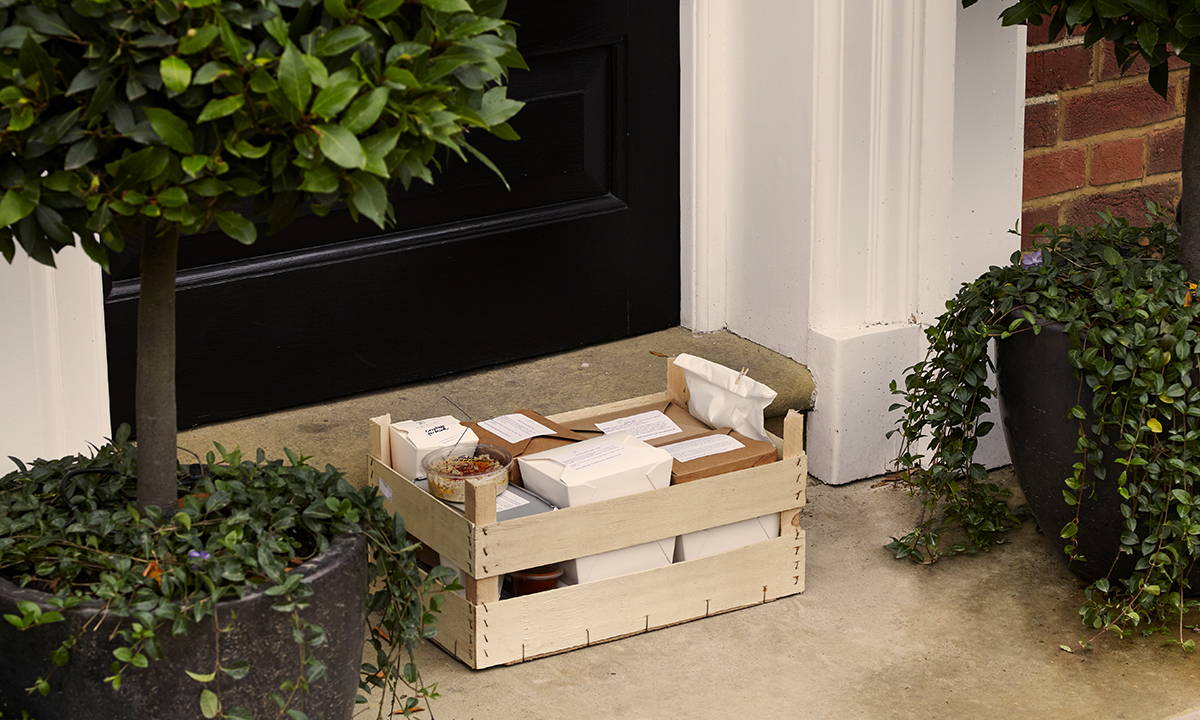 SIGN UP TO RECEIVE OUR WEEKLY MENUS
Get new menus sent direct to your inbox. Hassle free and at no obligation!