Black Pot's home meal deliveries are ideal for quick and delicious family meals. They're also great for entertaining, where you want a special dinner that's stress free and easy to prepare.

Each week, we create a new menu of lovingly handmade dishes using seasonal, sustainable ingredients. We offer family friendly favourites and dishes for special dinners or entertaining with vegetarian options, canapés, dips and yummy desserts. Many can be easily frozen at home. Allergens are labelled, simple instructions included, and we offer versions without dairy, animal products or gluten where possible.

Everything is prepared in our five star hygiene rated kitchen with the utmost attention to health and safety as well as deliciousness. Deliveries are contactless to protect you and our staff.


New menus are sent out each Friday. Sign up here to receive them direct to your inbox or view our current menu below. Place your order by Monday for delivery on Thursday between 11-3.30pm. Currently we deliver to: NW2, NW3, NW5, NW6, NW8, NW10, NW11, N6, N19, W9, N1, but please ask if your postcode isn't here, we will do our best to help! We request a minimum order of £50 plus £5 delivery.
MAIN MENU FOR DELIVERY ON THURSDAY 26 NOVEMBER
It's Thanksgiving week and we're celebrating with the classic desserts: sticky pecan pie and gently spiced pumpkin pie.   For the main course we have chicken breast stuffed with herb butter accompanied by wild mushroom sauce and giant Portabella mushrooms with gorgonzola and walnuts for veggies. And we've put together some delicious canapé boxes, the perfect way to start your meal.
Good for home freezing. Ready to roast free range chicken breast, stuffed with herb butter and wild mushroom sauce alongside. Easy instructions for perfect roasting on the label.
Ready to bake large Portabella mushrooms filled with herb butter, gorgonzola cheese and walnuts. A delicious vegetarian main and perfect with our side dishes this week. Easy cooking instructions on the label.
We prepare and part roast your potatoes ... you just finish cooking and crisping in the oven!
Wedges of hispi cabbage, toasted for a nutty flavour with brown butter and lemon and a crunchy parmesan crumb. Please let us know when you order if you'd like a GF version without crumbs.
A bright winter salad with fresh orange segments, a citrus dressing and roast hazelnuts (packed separately).
Pre corona, canapés were our great speciality. Here are a couple of easy to assemble all time favourites, perfect to serve with drinks or pre dinner. Canapés box comprises smoked salmon with horseradish cream on our home made seeded rye, and sweetcorn fritters with creme fraiche & chilli jam (fritters are GF). 5 pieces of each kind, 10 total.
A couple of our vegetarian big hitters: vegan smoky aubergine baba ganoush & pomegranate on seeded crackerbread (VG) and sweetcorn fritters with creme fraiche & chilli jam (fritters GF). 5 pieces of each kind, 10 total.
A Thanksgiving classic that definitely merits being better known over here. Pecans combined with maple syrup, bourbon and cream in a shortcrust case. Serve with cream or ice cream. Costs slightly more than our usual desserts, but we think worth it! Choose portions or a whole pie.
The other classic Thanksgiving dessert ... creamy pumpkin with maple syrup and festive spices baked into a sweet shortcrust case. Serve with cream or ice cream. Choose portions or a whole pie.
Frozen. Our famous fudgy chocolate brownies studded with white chocolate drops. 10 small.

We still have a few portions left of the following dishes from last week's menu. Extras are given on first come first served basis and go fast!

Frozen, can be cooked from frozen Deeply savoury minced Orkney lamb with vegetables & herbs, creamy mashed potato topping.

Frozen, can be cooked from frozen Leeks and potatoes in a creamy cheese sauce with mature cheddar, nutmeg & thyme and a crisp puff pastry top
Frozen, defrost before cooking. Generously sized fishcakes made with salmon & smoked haddock with a crisp crumb coating plus our own tartare sauce. Fried golden by us, you just heat in the oven.
Frozen Roast beetroot and walnuts combined with herbs & spices into a savoury dip, with crisp olive oil toasts
Frozen, cook from frozen. Apples and fragrant quince under our buttery brown sugar crumble.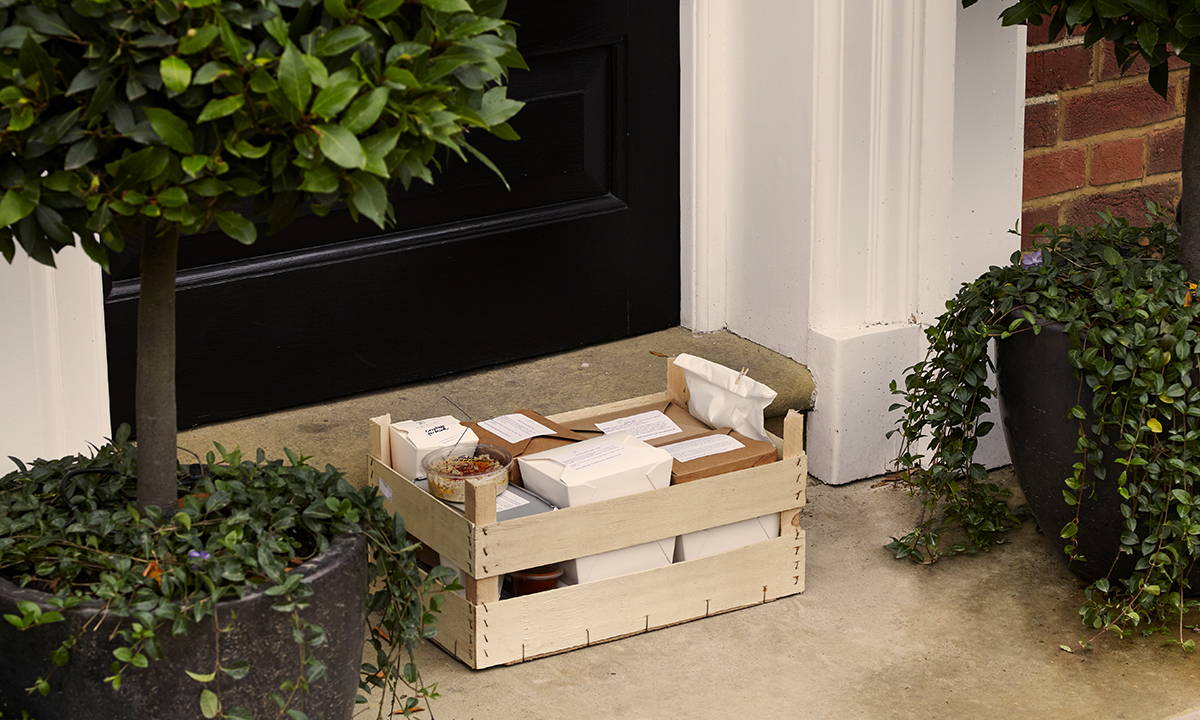 SIGN UP TO RECEIVE OUR WEEKLY MENUS
Get new menus sent direct to your inbox. Hassle free and at no obligation!