Black Pot's home meal deliveries are ideal for quick and delicious family meals. They're also great for entertaining, where you want a special dinner that's stress free and easy to prepare.

Each week, we create a new menu of lovingly handmade dishes using seasonal, sustainable ingredients. We offer family friendly favourites and dishes for special dinners or entertaining with vegetarian options, canapés, dips and yummy desserts. Many can be easily frozen at home. Allergens are labelled, simple instructions included, and we offer versions without dairy, animal products or gluten where possible.

Everything is prepared in our five star hygiene rated kitchen with the utmost attention to health and safety as well as deliciousness. Deliveries are contactless to protect you and our staff.


New menus are sent out each Friday. Sign up here to receive them direct to your inbox or view our current menu below. Place your order by Monday for delivery on Thursday between 11-3.30pm. Currently we deliver to: NW2, NW3, NW5, NW6, NW8, NW10, NW11, N6, N19, W9, N1, but please ask if your postcode isn't here, we will do our best to help! We request a minimum order of £50 plus £5 delivery.
We're sorry, but we can't accept any more orders for delivery this week. We're making time for events and our next menu will be published for delivery on 29 July. This will be our last delivery of the summer, we plan to resume in September.

If you haven't already subscribed to our weekly delivery menu and newsletter, please sign up below and you'll receive each new menu as soon as it's published, straight to your inbox. Of course you can unsubscribe at any time.

To get a flavour for what we do please see an example home delivery menu below.

Wishing you a lovely summer.

Deeply savoury duck lightly cured in salt, herbs & spices then slow cooked ... you just roast to golden at home.

---
Spinach, roast squash, ricotta & cheddar in a hand formed puff pastry pie

---
Potatoes layered in milk and cream infused with garlic, herbs & nutmeg
---
Olive oil braised kale with roast tomatoes, garlic and a dash of balsamic.
---
Shaved cauliflower, nuggets of roast cauliflower, endive, pomegranate & toasted hazelnuts (packed separately) with a honey dressing.
---
Supplied frozen, defrost or heat from frozen. Hearty pumpkin soup spiced with harissa with a garnish of crispy chickpeas... add creme fraiche or yoghurt to serve or keep it vegan.
---
Wild mushroom risotto balls in crisp crumb coating with melting mozzarella with real garlic aioli to dip. Ready cooked, just crisp in the oven at home. Quantities work as a light main course for 2 or substantial starter/canapes for 3.
---
Creamy lemon posset in individual ramekins w/ crisp shortbread.
---
Frozen. Our famous fudgy chocolate brownies studded with white chocolate drops.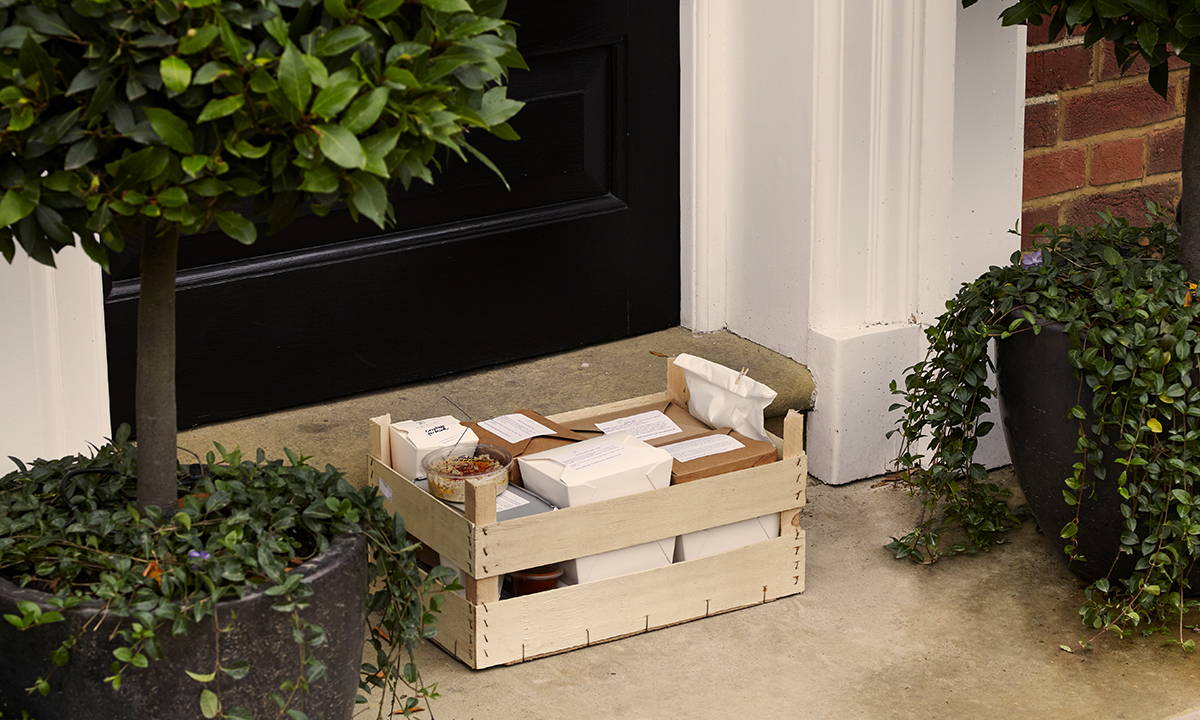 SIGN UP TO RECEIVE OUR WEEKLY MENUS
Get new menus sent direct to your inbox. Hassle free and at no obligation!